This site is dedicated to the continuing support, encouragement,

entertainment and education of all Freedom Loving Americans.

Although this site supports Bikers and their lifestyles anyone else who values their Freedom is welcome to visit , participate and contribute. This site is not associated with any club or organization and therefore is free to support everyone in their endevours for freedom and knowledge.

If you have anything that you would like to have posted on this site please send it to my e-mail.  I reserve the right to refuse to print anything that displays overt bigotry and/or hatred.  We all need to support and encourage each other, not put each other down.
Visit the links above and below and enjoy yourself.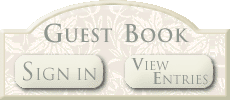 Please visit my Business Website.

Daily you receive e-mails that may scare or anger you about the President, the economy, gun control,

or many other subjects.  Before passing on these e-mails please check to make sure they are true.

The link below will take you to a website where you can check these e-mails out.

This is a group that we are members of.